Writing for Profit: My Free eBook Shows You How to Get Started!
When you download this free Writing for Profit eBook you will be opening the gateway to getting started on a career as a purveyor of niche non-fiction – full time or part time as you wish. This introduction to my creative writing course will show you how writing for profit enables you to make money writing based on topics culled from your own extra income ideas. It will spark off inspiration to earn extra income at home by creating residual income streams.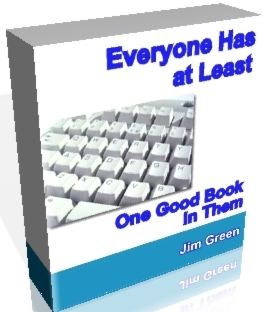 I make my living as a writer in the niche non-fiction genre, churning out traditional and digitally published titles that consistently feature in the bestseller lists. (Don't take my word for this statement though: check me out at Amazon.com for examples of my hard copy produce). As a consequence of my endeavors I've picked up more than a few wrinkles on the art of producing work that readers want to read and now I am pleased to pass on to you free of charge a initial gateway to the essentials of writing for profit.
Could you draw down an income generating idea from your accumulated expertise?
Could you write a niche non-fiction book on the topic?
Could you get it published in hardback format?
Could you convert it into digital format?
Could you get it published in both formats?
Could you create residual income streams from your endeavors?

You could if you knew how…

This book comes to you in a convenient PDF file that downloads in seconds and can be read on any computer, anywhere in the world.

PLUS A 2nd FREE BONUS!
BRAND NEW EBOOK WITH THE COMPLIMENTS OF MY GOOD FRIEND THE ACCOMPLISHED WRITER Dick Dupon
Discover how to turn your Ebook into a powerful, non stop, money- making machine by reading and using the tips and advice from some of the bestselling Ebook Marketers and E-Authors on the Internet today!
All you have to do is complete the simple form below, click on the Submit button, and your free 'Writing for Profit eBook' + 'eBook Authors Interviewed' download link will be emailed to you in seconds. Your click also subscribes you to my free newsletter - but you may unsubscribe later if you wish.